Event System
The Edmonton and District Dental Society came to me with a problem. Their webmaster had resigned from the project and they were seeking someone to maintain their existing website.
Online Payments
When the society wanted to expand the functonality of the website, I designed a custom electronic payment system that allowed members to pay their dues, register & pay for sessions & events, and allowed vendors to register a booth.
Membership Services
The schedule of events page was established both as a means of listing up to date information but also as a gateway for directing people to the registration forms.
Admin Area
In addition to the enhanced public site, I also established an 'Admin Area' for the board members to manage their member database.
Challenge - Consistency
One of the biggest challenges on this project was the change in the board members that occurred each year. To facilite consistency in the design of the website' content, I created a styleguide. The styleguide included everything from colour choices to table design to HTML for the sites's main design elements.
Final Design
At the tail end of the project, the entire website was redesigned. At the request of the board members, I created a new design for the site that reflected the educational side of the society. Changes to their events, caused by the global pandemic, forced the society to look for more virtual solutions for connecting with members. Here is how the home page looked with the new interface.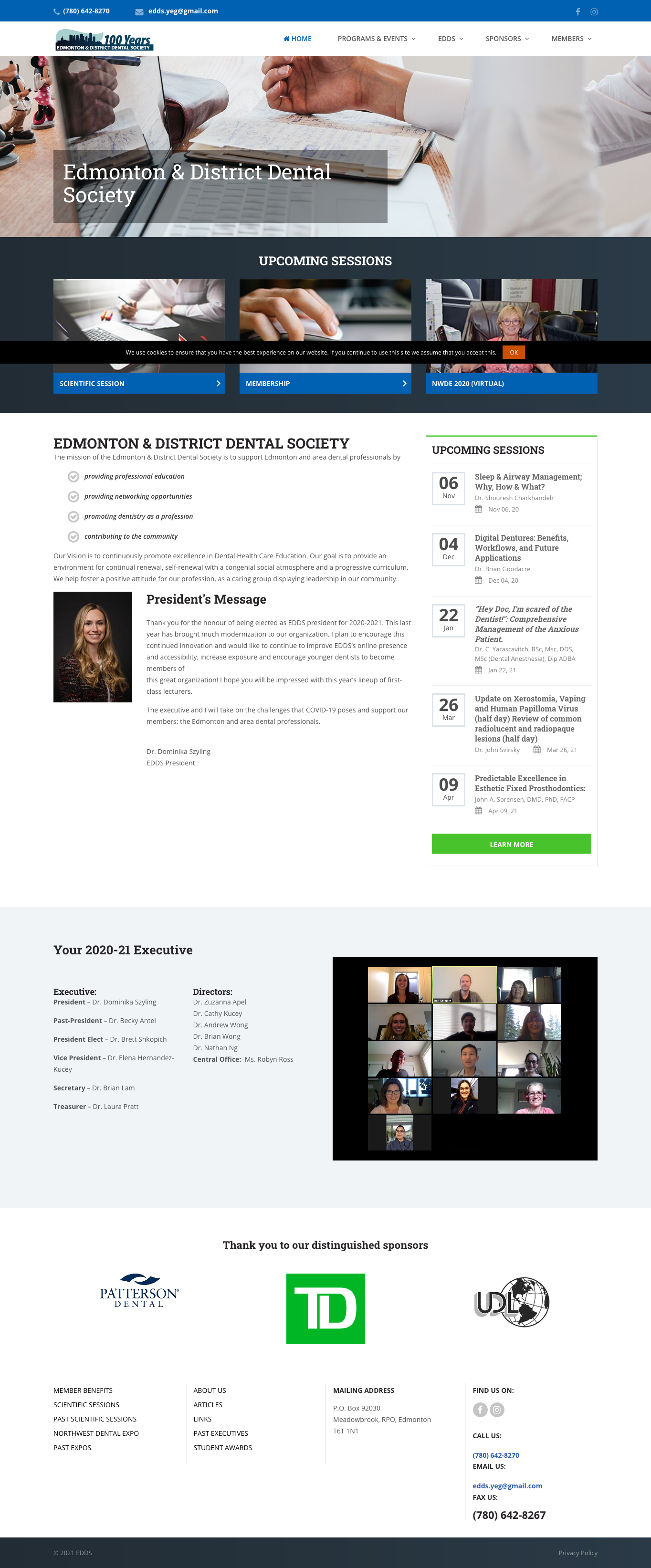 Curious to see what the site looked like before the redesign?
View the Entire Website as it existed on Oct 17, 2017.